Spring into Spring - Midweek Sale!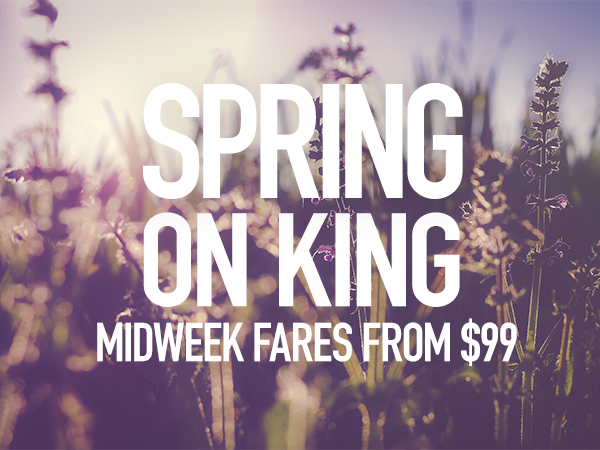 September marks the start of spring and golf season on King Island, which is the perfect time to visit! Fly from Melbourne to King Island return any Wednesday in September for just $99 one way. This promotion is only available in September, so get in quick! Seats are limited. 
Promo conditions apply: Payment is immediate. Booking changes, swaps, cancellations or name changes are not permitted on sale fares. The fare will be forfeited. No refund is available and fares cannot be held in credit. Failure to check-in before deadline (30 minutes), will result in the fare being forfeited.
Back to News Section